Unlock new heights of expertise with Sutro: The leading company in the UK for Specialist Access and Inspection Services. Experience excellence today with Sutro.
At Sutro, we provide unrivalled Specialist Access and Inspection services. Our delivery office is in Newport. We also have offices in Cardiff and Corston, Bath.
With our expertise in working at heights, confined spaces and challenging environments, our company can meet the demands of various industries. Sutro specialises in providing comprehensive assessments across various industries, including construction, industrial and infrastructure.
Our experienced inspectors utilize state-of-the-art equipment and technology to identify potential issues before they become major problems. We implement cutting-edge methods to ensure safe and efficient operations.
You can count on Sutro to go the extra mile, ensuring your projects soar to new heights with seamless operations and uncompromising quality.
Sutro's highly skilled rope access technicians are trained to work safely at heights and in confined spaces, ensuring efficient completion of tasks while adhering to strict safety protocols.
With our team's extensive experience and expertise in rope access techniques, Sutro can provide a wide range of services using this method. These include visual inspections of structures such as bridges, buildings and industrial installations; non-destructive testing for identifying potential defects or weaknesses; painting or coating application on high-rise structures; cleaning or maintenance tasks on facades or windows; and many more.
Sutro's highly skilled technicians are trained to perform various NDT techniques, including ultrasonic testing, magnetic particle testing, dye penetrant testing, visual inspections and hardness testing. These methods allow us to detect cracks, corrosion or structural weaknesses that may compromise safety or efficiency.
With our advanced equipment and expertise, Sutro ensures accurate and reliable NDT inspections that comply with industry standards. With Sutro's NDT inspection service in South Wales, businesses have the assurance of knowing that their assets are thoroughly assessed for any potential issues.
Sutro's drone inspection service provides a cost-effective and safe solution for companies in South Wales looking to conduct thorough inspections without compromising on quality or accuracy. With our team of expert drone operators, Sutro offers aerial inspections for a wide range of industries, including construction, energy, infrastructure and more.
The use of drones for inspections brings numerous benefits. To begin with, it eliminates the need for manual inspections in hazardous or hard-to-reach areas. As a result, money and time are saved, and manual intervention risks are reduced.
As part of our comprehensive range of services, Sutro provides advanced Non-Destructive Testing (NDT) solutions. These solutions utilize cutting-edge technologies to inspect and evaluate the integrity of various structures and equipment.
Sutro helps clients identify any structural issues or defects that may be present without causing any damage to the inspected material. As a result, we can accurately assess asset conditions and help clients make informed decisions.
By utilizing advanced NDT techniques, Sutro ensures clients receive accurate assessment reports and can take appropriate actions to protect their assets.
Sutro's Confined Space Rescue service ensures the safety of individuals who may be working in cramped or restricted areas, such as tanks, silos, tunnels or sewers. Professionals on our team have in-depth knowledge of the risks associated with confined spaces and can effectively assess and mitigate those risks during rescue operations.
By partnering with Sutro, companies in South Wales can have peace of mind knowing that they have a reliable and experienced team on standby to respond quickly and efficiently in case of an emergency.
Sutro has expanded its capabilities to include robotics for various applications. It involves the use of robotics to inspect confined spaces and remote areas that are difficult for humans to reach.
The robotics inspection service provided by Sutro utilizes state-of-the-art technology to ensure accurate and efficient results. We have a team of skilled technicians who are trained in operating these robotic systems and can handle them with precision. These robots are equipped with high-resolution cameras and sensors that enable them to capture detailed images and data, providing valuable insights for clients.
How to find us
Our Innovation and Development Centre is based in Newport on Langland Way, just off the A48.
If you are heading from Cardiff leave the M4 at junction 28 and head towards the City Bridge. We are just on the other side of the bridge. Leave the M4 at junction 24 heading from the other direction and turn off just before reaching the City Bridge.
From the South West, follow M4 to South Wales. Crossing into Wales, the M4 will bring you close to Newport.
As you approach Newport, look out for the exit that will take you off the M4 and toward the city. The exact exit number can vary, so it's important to follow the signposts for Newport.
After taking the appropriate exit, you'll merge onto the A48 or another connecting road towards Newport.
You must continue on the A48 and follow signs for the city centre or the specific road signs that lead you towards Langland Park West, Langland Way.
Swansea
Newport
Merthyr Tydfil
Bridgend
Caerphilly
Port Talbot
Barry
Cwmbran
Neath
Pontypridd
Penarth
Maesteg
Aberdare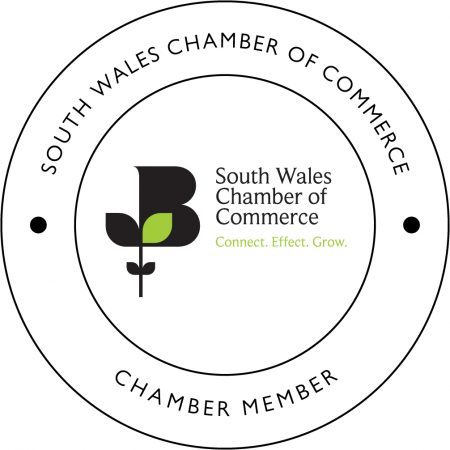 Unit D3, Langland Park West
Langland Way
Newport
NP19 4ED