Bath, Bristol and the South West
Unlocking possibilities and insights with Sutro: The premier choice for high-quality Specialist Access and Inspection services in South West. Delivering exceptional results while prioritising safety.
Our Services in Bath, Bristol and the South West
Through Sutro's experienced technicians, we provide a safe and cost-effective alternative to scaffolding and other traditional methods of access. Our rope access techniques allow our team to effortlessly navigate complex structures and work at height with precision and ease. This makes it ideal for tasks such as inspection, maintenance, cleaning or repairs on buildings, bridges, towers or other high-rise structures. Moreover, Sutro's Rope Access service in South West ensures minimal disruption to the surrounding environment and reduces the need for extensive equipment or machinery.
With state-of-the-art equipment and highly trained technicians, Sutro provides accurate and reliable inspections to ensure the safety and integrity of various structures, including pipelines, bridges, tanks and industrial machinery. Our NDT Inspection service in South West stands out for our commitment to quality assurance.
We offer a wide range of inspection methods. These include magnetic particle testing, ultrasonic testing, dye penetrant testing, eddy current testing, visual inspection and more. This versatility allows us to tailor the inspection approach based on each client's specific requirements.
Sutro's Drone Inspection service in the South West offers a game-changing solution for various industries that require aerial inspections. Using state-of-the-art drones equipped with high-resolution cameras and advanced sensors, Sutro provides efficient and accurate inspection solutions. From infrastructure inspections to environmental surveys, our drone services offer a myriad of benefits.
Sutro's drones provide detailed visual data that enables businesses to make informed decisions. The high-resolution imagery captured by the drones allows for precise analysis and identification of any potential issues or anomalies.
With state-of-the-art non-destructive testing techniques, Sutro goes beyond conventional methods to provide accurate and detailed inspection results. This advanced service helps businesses in various sectors, such as oil and gas, manufacturing and construction, ensure the integrity of their assets.
By using cutting-edge technologies like corrosion mapping or phased array ultrasonic testing, Sutro can identify hidden flaws that could potentially compromise the safety or performance of critical equipment. Moreover, Sutro's team of highly skilled technicians has extensive experience working with complex structures and components.
Confined spaces can be extremely hazardous and pose significant risks to workers, making it crucial to have a rescue plan in place. Sutro's team of highly trained professionals is equipped with the knowledge and expertise to safely rescue individuals from confined spaces such as tanks, vessels, pits and tunnels.
With an emphasis on safety, Sutro ensures that all confined space rescues adhere to strict protocols and regulations. Our team undergoes rigorous training to handle various rescue scenarios effectively and efficiently.
Sutro aims to enhance the efficiency and safety of their access and inspection operations by offering robotics services. With the ability to reach inaccessible areas or hazardous environments, these robots can conduct inspections more quickly and effectively than traditional methods. This not only saves time but also minimises risks associated with manual inspections. Sutro's robotics service adds another dimension to our Specialist Access and Inspection services, allowing us to cater to a wider range of client needs in South West.
How to find us
From Bristol City Centre:
Begin on High Street/B4053 heading towards Victoria Street/A4.
Take a left onto Victoria Street/A4, and follow A4.

Follow the A4 to Corston:

Stay on A4 as it becomes Bath Road. You'll be on this road for the majority of the journey.
Continue to follow A4 out of Bristol and through the towns or suburbs you pass.

Through Keynsham:

You will pass through Keynsham, continuing to follow the A4.

Approaching Corston:

As you approach Corston, the A4 will take you through Saltford before you reach your destination.
You will need to watch for local signage as you get closer to Church Farm Business Park.

Arriving at Church Farm Business Park:

Once in the area of Corston, you'll need to turn off the A4 onto the local roads that lead to Church Farm Business Park.
The exact turn will depend on the location of the business park entrance, so look for signs or a business park marker.

Enter the Business Park:

Follow the signs within the business park to reach the specific business or location you are visiting.
From the centre of Cardiff:
Head east on the A4161 following signs for the M4.
Join the M4 motorway:

Take the A48(M) ramp to the M4/Newport from the A4161.
Merge onto the A48(M), and follow signs for London/M4/Newport.
Continue onto the M4 over the Prince of Wales Bridge, crossing into England (note there may be a toll for the bridge).

Continue on M4:

Follow the M4 for approximately 30 miles.

Exit towards Bath:

Take exit 18 from the M4 towards A46/Bath/Stroud.

Follow the A46 and Bath Road:

At the roundabout, take the 1st exit onto the A46 heading to Bath/Stroud.
Continue on the A46 for about 10 miles.

Head towards Corston:

At the roundabout, take the exit onto Bath Road/A4 towards Bath.
Continue to follow A4 through Bath heading west towards Corston.

Approach Church Farm Business Park:

As you reach Corston, you will need to turn off the A4 onto the road that leads to Church Farm Business Park.
The exact turn can be found by looking for local signage for the business park as you approach Corston.

Enter the Business Park:

Follow the signs within the business park to reach the specific business or location you are visiting.
City of Bristol
Plymouth
Exeter
Bath
Bournemouth
Swindon
Gloucester
Cheltenham
Torquay
Poole
Taunton
Weston-super-Mare
Salisbury
Truro
Falmouth
Exmouth
Weymouth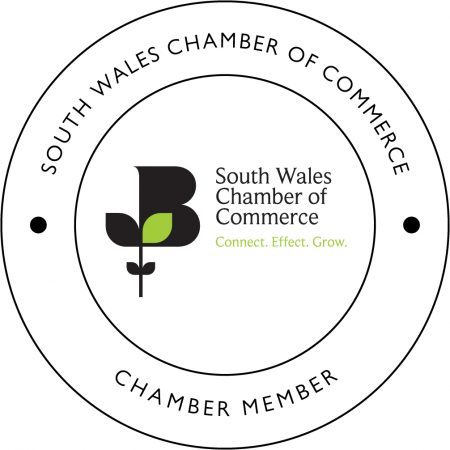 25b, Church Farm Business Park
Corston, Bath
BA2 9AP