Drone Inspection Case Study using the DJI Matrice
Our weapon of choice for this drone inspection was the DJI Matrice. The ultimate tool for aerial efficiency, combining durability and simplicity, the Matrice is a solution for a variety of industrial applications.
With a single downward gimbal, the Matrice is ideal for commercial applications, delivering outdoor industrial proficiency. It's suitable for a wide range of asset integrity operations and is mainly used for inspection.
The Matrice enlists a first-person view camera to ensure the direction of the quadcopter and also supports a full range of payloads/cameras.
This inspection took place at a client facility in South Wales, UK and was commissioned as the client was concerned about the degradation of their onsite holding tanks.
Working with the client beforehand to establish the correct work scope regime, the SutroAir UAV team mobilised a UAV pilot and visual NDT inspector to obtain the asset particulars.
Following the inspection, a site-specific asset report was undertaken and presented to the client both in hard copy and via a dedicated conferencing platform to ensure clarity with regards to any asset defects.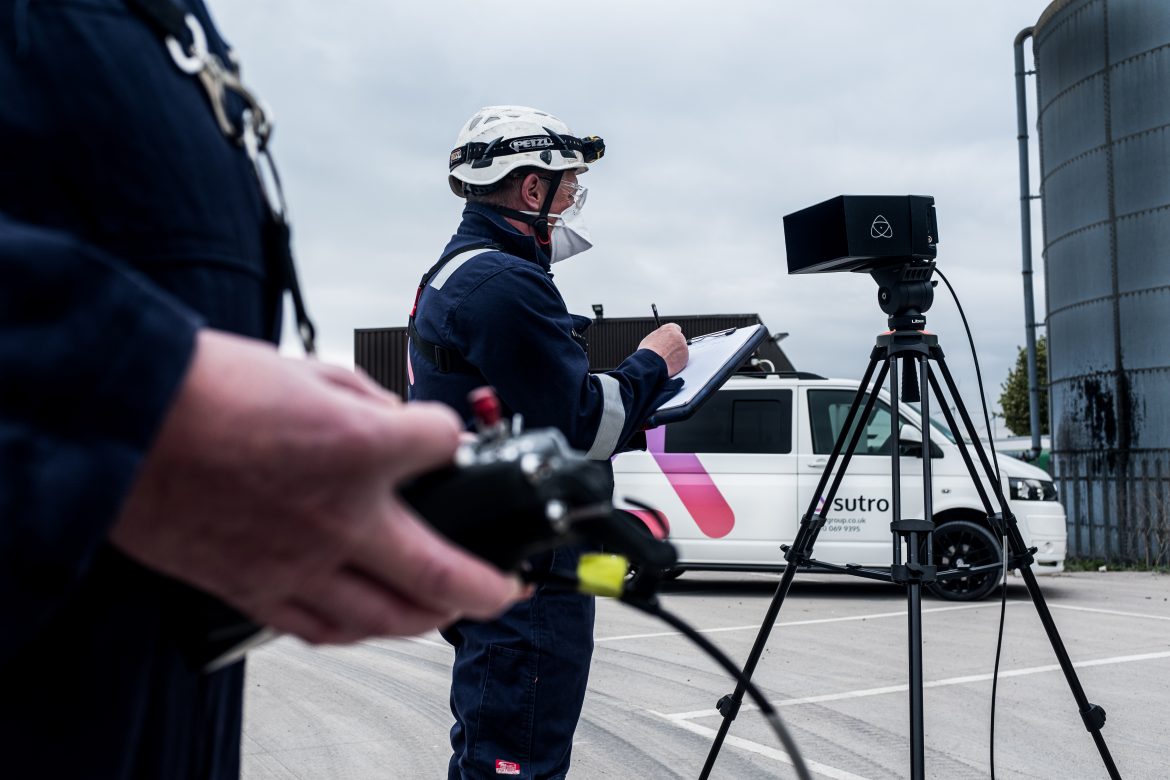 A big thank you to the SutroAir team for their dedication and professionalism on this project.
This project highlighted why do we would always recommend the DJI Matrice.
There are three factors that set it apart from its competitors in the commercial drone space:
Precision Flying – The DJI Matrice can hover extremely close to the subject, allowing us to capture highly accurate details. The forward-facing vision cameras allow for safe navigation, especially around sensitive infrastructure.
Anti-collision technology – The Matrice comes fitted with two anti-collision beacons, one at the top, one at the bottom. The automatic air sense feature tracks any manned aircraft, alerting engineers if the drone starts to stray too close
Super-smooth two-way communication – DJI uses their latest Lightbridge transmission technology which is a two-way communication system between the inspection engineers on the ground and the drone in operation. It's like being up there on the inspection in person.
The industrial applications for this model include:
Powerline Inspection – inspection engineers can survey extensive powerline networks with unparalleled detail in the most challenging weather conditions.
Wind turbine Inspections – excellent flight stability in windy conditions and the top-mounted gimbal, mean that turbine inspectors can identify the tiniest damage to wind turbine's propellers.
Bridge inspections – the top-mounted gimbal allows bridge engineers to fully inspect bridges, allowing us to work alongside public safety teams to plan routine maintenance at vastly reduced costs.
Solar panel inspections- inspect solar panels with visual and thermal imagery to detect defects.
Offshore oil and wind power – carry out inspections of offshore assets remotely to ensure the safety of your people and the inspection sites.
Telecoms inspections – instantly detect minuscule damage to telecoms towers and other equipment while conducting routine inspections.